CHROME WHEEL SKINS
Shop for chrome wheel skins below:
Chevrolet Wheel Skins
Dodge Wheel Skins
Ford Wheel Skins
GMC Wheel Skins
Honda Wheel Skins
Jeep Wheel Skins
Toyota Wheel Skins
Turn This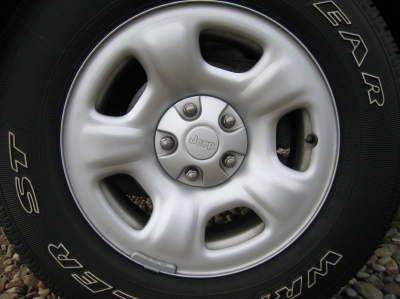 Into This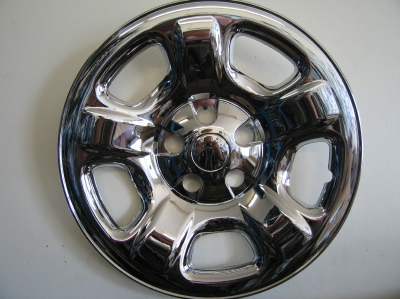 Or This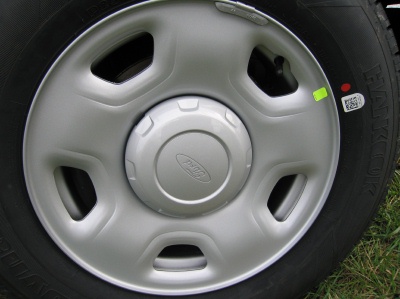 Into This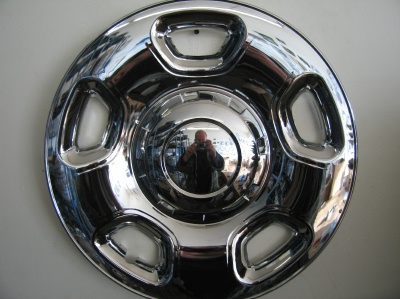 .
Dress up those dull looking silver or black steel wheels with flashy chrome looking wheel skin. Many of the base model Ford, GM, Toyota, Honda, Jeep and Dodge trucks and SUV's come with the factory painted wheels. Over time the paint fades, chips and starts to rust. Instead of spending hundreds of dollars for a new set of rims, Hubcap Heaven and Wheels offers an excellent solution for a fraction of the price.
Wheel skins snap on over the existing steel wheel and are designed to fit the contours of the wheel they are designed for perfectly. Wheel skins are made specifically for a certain wheel and will not interchange with other wheels. Please be sure when you order that the wheel skin is for your specific wheel. If you need further assistance, please give us a call 800-301-5814 or 216-252-1994. Our expert staff will help you decide the right correct wheel skin for your truck or SUV. Or e-mail us a picture of your wheel and we'll match you up!
FREE shipping in the lower 48 states.
We strive to make your shopping experience with us a pleasant one. With all of the confusing automotive parts shopping sites appearing on the net, we realize that experience and trustworthiness is what matters most. Hubcap Heaven and Wheels is a leader in the industry and our experience shows in customer service and quality products. Just take a look at comments left by customers both past and present. To learn more about us, please view our business philosophy and policy
1-800-301-5814

1-216-252-1994
50% up to 70% off dealer list prices!!
FREE shipping in the lower 48 states.
We are proud to be an Authorize.Net merchant. Click on the logos below to verify.




Hubcap Heaven
13840 Bellaire Rd
Cleveland, Ohio 44135
1-800-301-5814
Hours EST
M-F 9:00AM-6:00PM
Sat 9:00AM-3:00PM